Thursday. The perfect day for a race, or so believe the twins from Nanjing. Their dilemma, however, is choosing from their vast collection of QUADRO vehicles. Tian leans toward the QUADRO motorcycle, while Baihu has a preference for the QUADRO luxury sedan — a creation they crafted alongside their mother, Xiu, using a vintage QUADRO assembly manual from the 80s.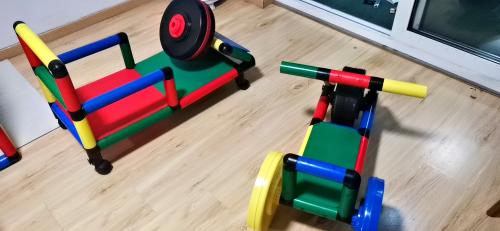 When they were merely two, the twins developed a deep love for QUADRO products. It began when their mother was on a quest for ingenious toys that would engage her kids while she and her husband were at work.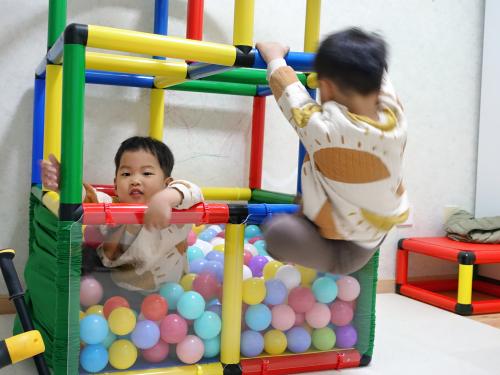 In China, family dynamics typically fall into one of two categories: children are either nurtured by grandparents or by their parents. Kids raised by grandparents often have more chances to play outdoors within their residential complexes. Even though these areas might have playground equipment, the selection can be limited, especially considering the number of families living in such communities. Plus, summers can get scorchingly hot, making outdoor play less appealing. That's when having an indoor play structure, like a QUADRO climbing frame, comes in handy.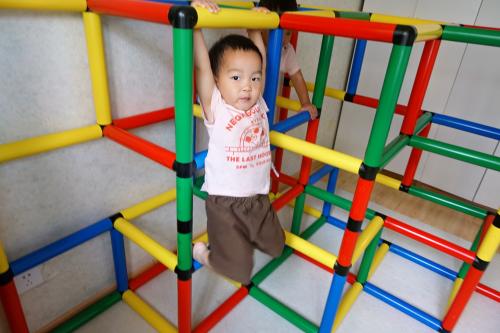 On the other hand, working parents who take on child-rearing often have to think outside the box. For them, the multifaceted construction options QUADRO offers are a godsend. The products are diverse, serving as vehicles, climbing forts, spaceships, or even play kitchens. Xiu once constructed a treehouse on their balcony—a spot where her kids would often sleep. The twins absolutely loved it!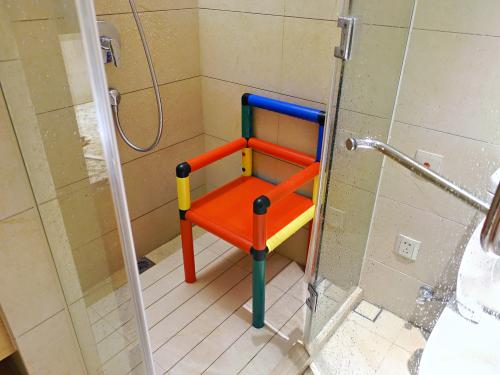 For many Chinese parents, it's a joy to know QUADRO products keep their children meaningfully engaged, allowing them to both learn and develop motor skills. Starting their QUADRO journey as infants, most kids in China grow with these toys. Parents also value the importance of using safe, long-lasting materials that can be passed down through generations.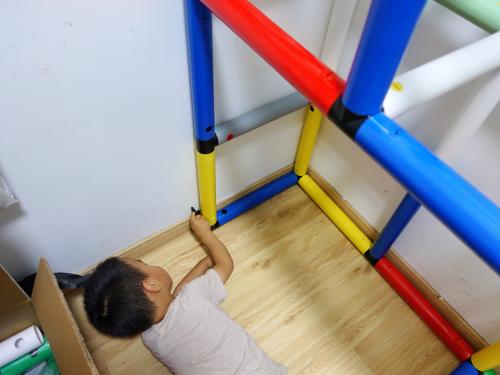 Given that many apartments in China are relatively compact, parents must get creative. Sometimes, furniture like sofas or even TVs might be moved to make room for the little ones to play and learn.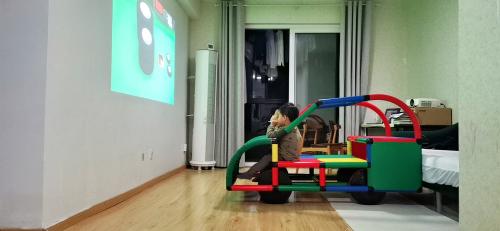 Xiu often takes inspiration for her designs from the QUADRO model database and from imaginative ideas found on platforms like Pinterest. Over time, she's brought many unique models to life. Just take a peek at the photos and numerous videos she's shared with us!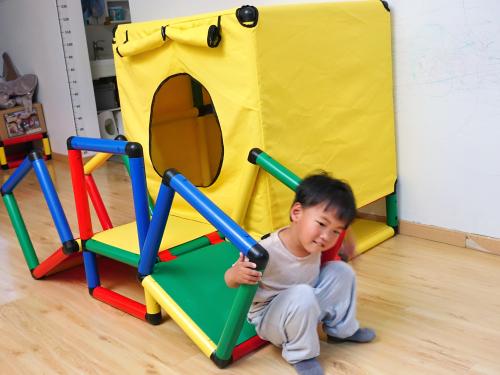 Tian and Baihu are eagerly anticipating their next QUADRO creation. Perhaps a QUADRO truck is on the horizon, as they haven't ventured there yet.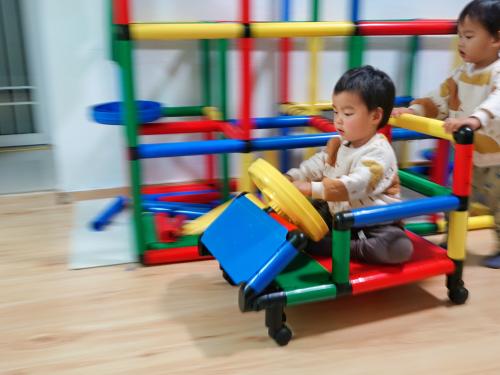 Our heartfelt thanks go out to the Huang family for sharing such captivating insights, as well as their delightful photos and videos. As they continue their creative endeavors, we hope for speedy assembly and children who remain ever-enthusiastic with their QUADRO building pieces. 😊 We're genuinely amazed by their inventiveness and wish them endless fun with QUADRO!
Do you have some out-of-the-box ideas you're eager to bring to life with QUADRO? Drop us a line at [email protected]. If your concept catches our eye, we might just back you up with free materials or a special discount. We can't wait to see what you come up with!